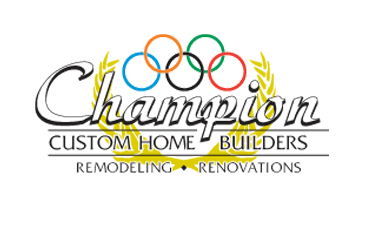 HOUSTON CUSTOM HOME BUILDERS | REMODELING | RENOVATIONS
Champion Custom Home Builders is a company specializing in custom home building, with 45 years of experience in custom home building. We take pride in quality and craftsmanship. Champion Custom Home Builders is a proud member of Greater Houston Builders Association, National Home Builders Association, Texas Association of Builders and Texas Real Estate Commission. We serve communities in Southeast Texas and have satisfied clients all over Texas.
45 years of experience building Houston's best custom homes.
---
---
When you and your family tour a Champion Custom Home, you will be impressed with the beauty, spaciousness, and quality of the home.
We believe in building our relationship and our client's homes on a solid foundation. We are dedicated to our client's satisfaction and we stay in business strictly by referrals. Our clients always recommend us to their family members and friends.
Testimonials
We have been very happy with the quality of our home. He builds a very strong and sturdy home. He's very meticulous in overseeing all the very fine details to ensure that the home is absolutely of the best construction. He took the time to take us to pick out many of our selections including windows, doors, light fixtures, counter tops and flooring. He was very accommodating if we wanted a change something, providing structurally it could be done.
Sincerely,
Anna & Frank Manzo
During the construction Mike Adalis was very helpful and cooperative. Minor issues were resolved expediently and to our fullest satisfaction. We are confident that our construction has met the highest of quality standards both for structural integrity and aesthetics. In addition, Mike was very helpful regarding the selection of finishes for our home. His design background was apparent and useful.
Sincerely,
Thomas J. Fauria
Renee M. Fauria
Mike Adalis built a custom home for our family beyond our wildest dreams. His attention to detail and amazing sense of style and design are just a few things that made our construction process stress free and fun. We selected Mike because of his commitment to perfection, skill in construction and we liked him. He walked with us through every step of the process.
Sincerely,
Mickey and Schelley Tucker
Bella Vita on Lake Conroe
Mike has built the custom home of our dreams. Mike supervised everything from dirt work to the selection of the furniture for our home. He explained everything that had to do with the construction, strapping, insulation, energy efficiency doors and windows, electrical and energy efficient air conditioning as well as selecting the paint colors and faux finishing for us. Our custom home is completed and it is the home that we dreamed of. Thank you very much Mike
Sincerely,
Mukesh and Tina Zaveri
I selected Mike as my builder because of his skills, knowledge and personality. Personality is very important since we will be working together for the 14-16 months to build my custom home. He helped me make all my selections before we started on the construction of the house. He advised me on options that were available to me on all stages of the construction before hand and I took his advice on just about everything. I highly recommend Mike and his company to everyone who wants a quality and energy efficient custom home. I am extremely pleased with the results of my custom home.
Sincerely,
Gail Spinks